The Simpsons will continue to air until the sun is a cold lump of coal.
View article >
The European Space Agency has announced that water on Mars is already of a better quality than you'd get from a tap in any Spanish hotel.
President Trump is shaking his cock at Iran this time.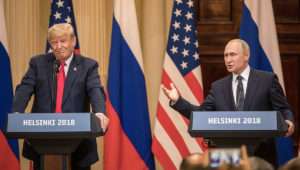 Donald Trump and Vladimir Putin are moving into the White House together.