Chris Evans and Nigel Farage are just going to switch jobs to make it easier for everyone.
View article >
The 'Leave' campaign's plan for a Brexit basically involves shouting "run away" and then doing so in a comical fashion.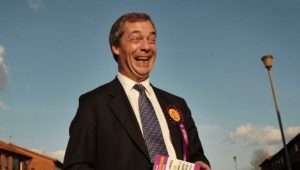 Nigel Farage has resigned as leader of UKIP in order to devote more time to his beloved ego.
Nigel Farage is to cease c*nting with immediate effect.