Research has confirmed those who attend Glastonbury festival do so just to brag about it.
View article >
An England fan has ceremonially binned his lucky shirt after England failed to beat Slovakia and top their group last night.
Popular 70s playground taunt 'Der-brain' is to be officially retired as an insult.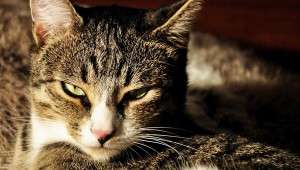 Britain's cats would vote to leave the EU but refuse to go out once the door was opened, they have announced.