The Turkey population of Great Britain has voted in favour of Christmas in a referendum held yesterday.
View article >
The country which voted to leave the EU due to a lack of democracy will now be led by a Prime Minister voted for by absolutely nobody.
Boris Johnson is spending an unusually long time picking his tie this morning, according to sources.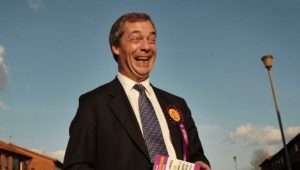 After a stunning referendum result, Nigel Farage has been left unable to celebrate properly after being rushed to hospital with a chronic case of smugness.