Muslim fundamentalists have radicalised former Britain First leader Paul Golding after he spent his first night in prison.
View article >
Theresa May's government has drawn a red line in the sand by saying very little and doing even less as an attempted murder in London bears all the hallmarks of a Russians secret service hit.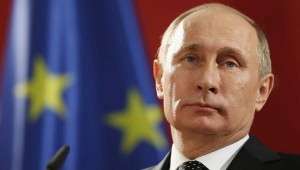 There is definitely widespread panic throughout Russia at Boris Johnson's threat to respond 'robustly' to the Salisbury poisoning incident.
President Trump today declared that Britain had been 'weak' in allowing former spy Sergei Skripal to be poisoned in Salisbury yesterday, insisting that following the death of Alexander Litvinenko in 2006, all UK residents should have been armed with a 'cupful' of polonium-210.