Brits are going to have to travel a little farther to holiday in Europe.
View article >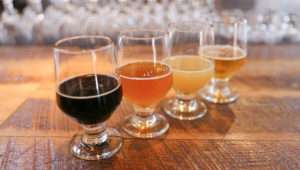 According to the latest research, drinkers who insist on trying shots of craft ale before deciding which they want, are "massive f*cking bellends".
'Prime' Minister Theresa May has touched down in Japan with a three-wheeled van full of British goods best described as 'lovely jubbly' and the determination to secure a 'blinding' trade deal.
With conference season fast approaching, the Tory party have been forced again to deny that they are riven with infighting and division over Europe.