The Queen and her family are being packed into boxes to help save the nation.
View article >
An older man is wistfully reflecting on a time in his life when politicians won elections by acting like decent human beings trying to do the right thing for everyone.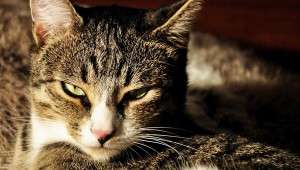 Simon, a neutered tabby from Brighton, has recently decided that there is no better wake-up call than rubbing his unwashed arsehole on the faces of the Williams family members who provide for him.
Former UKIP leader Nigel Farage has told Fox News that "Brexit was the first brick knocked out of the wall" of European Union institutions and that the populist government in Italy could be the second that may destroy the EU within a decade.