Boris Johnson is currently rolling a dice to decide what today's strategy for coronavirus will be.
View article >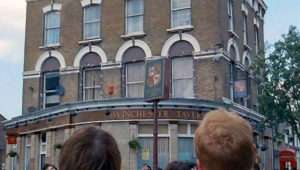 Britain's plan to head off to the Winchester and enjoy a nice cold pint until this all blows over has been scuppered by the pub closing due to the virus.
As the coronavirus crisis begins to take hold, the Great British people have responded to looking to the stoicism and dignity of the blitz generation and completely shitting themselves before having a fistfight over some value pasta in Tesco.
The 'Keep Calm and Carry On' tea towels owned by millions of boomers across the nation are currently being crushed at the bottom of a cupboard under sixty bog rolls, it has emerged.