Tonight at 11pm, three and a half years after the EU referendum, Britain will finally leave the EU…for a bit.
View article >
Professional moron-agitator Katie Hopkins has been forced to go door-to-door spreading her particular brand of hate after having her Twitter account suspended.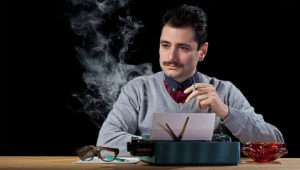 Comedy writers who worked in the 1970s have offered their sincere apologies for failing to accurately predict what would be an acceptable joke in the year 2020.
The term "Freudian" will now simply be defined by a photo of Nigel Farage waving a tiny flag around while people urge him to stop.