Experts have confirmed that today is definitely Tuesday.
View article >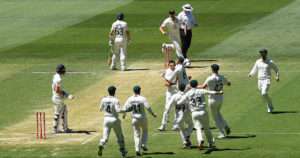 The England cricket team has applied for political asylum in Canberra, claiming they face severe mental and physical abuse if they return to their home country. 
The artist formerly known as Prince Harry has been caught breaking into Windsor Castle.
An anti-vaxxer's Christmas presents remain steadfastly unwrapped today after he continued insisting that any time you don't know what's in something, it must be dangerous.