Leeds United have sacked their manager Marcelo Bielsa, removing the only remotely likeable thing in the entire club.
View article >
The chances are that a man will be taking a massive dump if the UK ever gets nuked.
The government has issued a public health warning about the dangers of becoming hooked on rolling news coverage of the Ukraine crisis.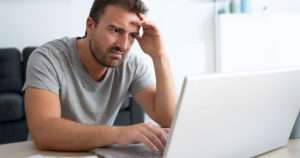 A Basingstoke man, who has spent the last two years longing for the day when the topic of Covid would finally no longer dominate the homepages of the news portals, admits he imagined it completely differently.