Donald Trump's Twitter account has been verified by the platform as being chock full of hazardous material.
View article >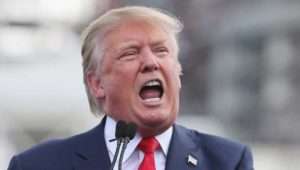 A man who makes a really big deal about how important he thinks free speech is, continues to have a massive hissy fit if anyone uses theirs to call out his bullshit, it has emerged.
Boris Johnson's bombastic claim of a 'world-beating' bespoke COVID 19 tracing app for the NHS being ready on June 1st, suffered a setback as the government quietly revised the launch date to some point before the end of the Solar system.
Students at the University of Life will be able to get all the education they need from Facebook memes and obscure YouTube channels from September, it has announced.