Arsenal have insisted today that they actually didn't want to win the Premier League anyway because it's stupid. 
View article >
Frank Lampard has sensationally been sacked and re-appointed as caretaker's caretaker by Chelsea owner Todd Boehly following the club's exit from the Champions League last night.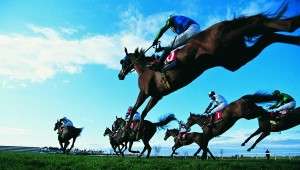 Racehorses have begun the search for a new thrill to satisfy their apparent love of danger, with BASE Jumping, bungee Jumping and skydiving amongst the options under consideration.
The Premier League has announced that gambling companies will no longer be able to sponsor the front of a match-day shirts, limiting them to just 438 sponsorship opportunities in the nation's most-watched sporting competition.