Liverpool are planning to spend 70% of the money they received from Barcelona for Philippe Coutinho panic-buying Andy Carroll again.
View article >
Judy Murray has confirmed at a press conference this morning that she is becoming 'fed up' of the attitude of her main star and is open to the possibility of signing a replacement before the end of the month.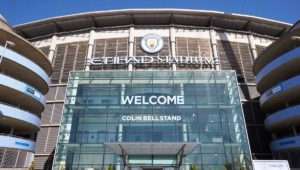 Manchester City's dominance is now so complete that not only are they expected to win the Premier League, but also this year's World Cup, any snap elections called, and the game of monopoly that's been going on around your brother-in-law's since Boxing Day.
Racist simpletons have been left apoplectic as a black immigrant Muslim won Sports Personality of the Year on the BBC last night.