Self-proclaimed "mad" people are actually stupendously dull.
View article >
A man is furious today after finding his wife had left the toilet seat down in the bathroom yet again after using the toilet.
A charmingly optimistic woman has asked her husband to remember they'll be doing something on the weekend of the 12th of May in the apparently sincere belief he won't forget all about it.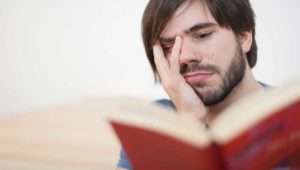 A man has finally reached page 50 of Gabriel Garcia Marquez's seminal masterpiece 'One Hundred Years Of Solitude', 234 days after first embarking on the novel.