Southerners who categorise meal times incorrectly are to be punished, at long last.
View article >
Nearly every twat is holding their phones at arm's length and shouting into it like they're on The Apprentice or something, according to research this morning.
Two members of Britain's most vociferous political tribes are set to be joined in wedlock after Simon Williams, an ardent Leaver and retired postman from Eastbourne, proposed to Amanda Tinnock, a member of Momentum and former yoga instructor from Brighton.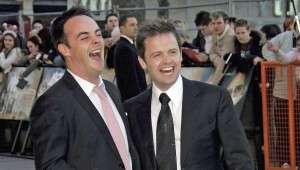 With the father of Meghan Markle now said to not be attending Saturday, popular TV personalities Ant and Dec have offered to walk the royal bride down the aisle instead.