An actress is about to say something to a bishop, oo-er missus, it has emerged.
View article >
The soon-to-be Duke of Sussex is being hurried back to Windsor after being found stark naked in Dundee with a traffic cone on his head.
Kensington Palace has announced that Prince Charles will take Meghan Markle up the aisle tomorrow, much to the amusement of Sid James.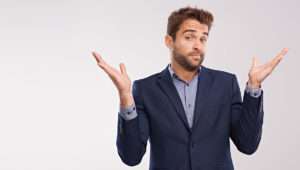 A man who has no interest in the forthcoming Royal Wedding seems to think that everyone wants him to tell them.