Brave Sir Christopher Chope has saved the day for upskirters everywhere.
View article >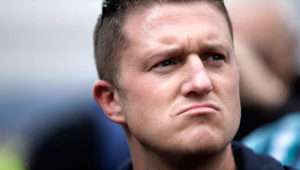 Recently incarcerated Tommy Robinson has updated Schrödinger's famous thought experiment by insisting that Muslims exist in a state of both getting away with all their crimes whilst simultaneously surrounding him in prison.
A man has astonished friends by suddenly and unexpectedly appearing to be into football, according to reports this morning.
The Queen and the Duchess of Sussex were seen getting properly hammered yesterday.