The IT department at Hadley and Kemp Insurance Ltd has announced that it will be splitting up.
View article >
The phrase 'Respect your elders' is to be abandoned and will no longer feature in common usage after recent terrible decisions by elders have led to the world becoming demonstratively more appalling.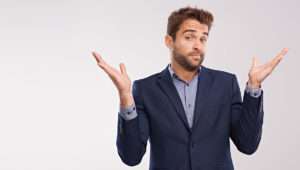 After a brief glitch, the world is back to normal as sexual harassment has once again become women's fault.
With less than a month to go before Remembrance Day, it is expected that England will shortly descend into its annual bout of Poppy insanity.