Muslim fundamentalists have radicalised former EDL leader Tommy Robinson after he spent his first night in prison.
View article >
A Tommy Robinson supporter who loudly complained about milkshakes being thrown at his hero has this afternoon found himself throwing bottles at the police outside the Old Bailey.
Tommy Robinson supporters have gathered outside the Old Bailey to express their concerns at the manner of his incarceration using their preferred communication medium of mindless thuggery and violence.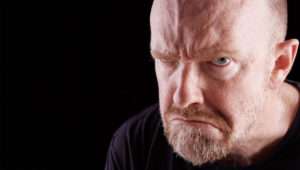 Tommy Robinson supporters have been left bemused after he was sentenced to nine months in prison for contempt of court, despite repeatedly telling his fans he had done nothing wrong.