Science may offer a cure for being Ann Widdecombe one day.
View article >
The last person to use these bogs has got something badly wrong with their guts, we can exclusively reveal.
Seven people have died from sheer embarrassment, and a further 22 have been hospitalised, after a Tory leadership candidate got carried away in a conversation with normal people and decided to use the phrase 'jog on, sunshine.'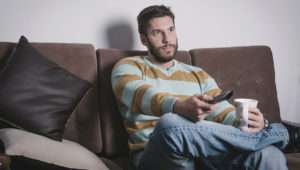 Netflix has announced it will raise its fees for UK customers, a fact that Simon Williams from Hastings couldn't give two fucks about, as long as they don't mess around with his ex-girlfriend's password settings, so he can keep using her subscription for the third straight year in a row.