A pair of absolute bellends insist that their kids wear their school uniforms while being homeschooled.
View article >
Priti Patel, Home Secretary, part-time James Bond villain and definitely not an idiot, has given herself praise for the drop in knife crime over this past month.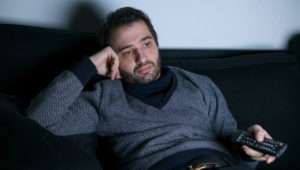 A man who has been stuck inside his home for weeks has this afternoon finished watching every single thing on Netflix.
As Donald Trump's latest press briefing descended into yet another acrimonious farce, convicted felon and reality TV star Joe Exotic promised that, if pardoned, he would go to Washington to bring some order to White House COVID-19 communications.