The over 60s have suddenly started estimating distances in metric, according to a new study released today.
View article >
A local man was today claiming to have had the Coronavirus "a few weeks ago" without realising at the time.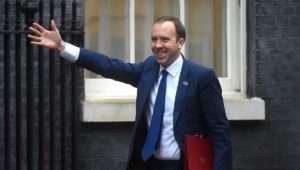 The government has allayed fears over the number of ventilators available in the NHS to fight COVID-19, after confirming they have secured 7,000 new ventilators by retaining the 7,000 ventilators the NHS already has.
Experts have today offered the catastrophic prediction that we are currently facing the prospect of up to a year of catastrophic predictions from experts.