The public is gearing up for Boris Johnson's inevitable denials of his own birthday party.
View article >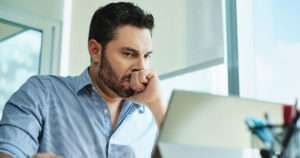 Concern is growing that the people who post comments on local newspaper Facebook stories may also actually vote and, consequently, have some influence in how the country is run.
The Government is confident that, following their scrapping of any Covid mitigation measures, the country could be in a position where it is completely ignoring the pandemic within as little as two weeks.
Nadine Dorries has told the 'attention seeking' Tory rebels criticising Boris Johnson that they are all doing it wrong.