The clock is ticking, the EU has gently reminded Britain today.
View article >
Businesses selling snacks and temporary chairs have reported excellent sales figures after setting up shop outside Paul Dacre's office.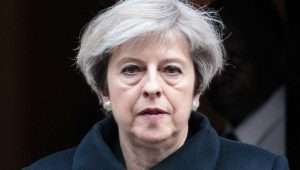 Theresa May thinks she might have made an awful mistake.
Ukip celebrations have been cut short after they discovered the exit polls carried out during today's general election are nothing to do with the repatriation of the UK's Polish community.