Matt Hancock has cancelled his upcoming appearance on Michael McIntyre's 'Send to All' section of his Saturday night Big Show.
View article >
The United Kingdom has breathed a sigh of relief this morning at its return to thinking Matt Hancock is a twat, after his jungle stint left the population briefly entertaining the notion that he might be 'not that bad'.
The Conservative Unionist Negotiation Team for Brexit have issued a plea not to refer to them by their unfortunate acronym when reporting on the Windsor Framework.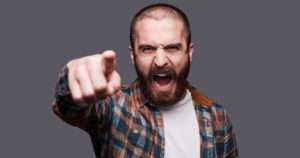 The small boats migrant crisis must be stopped immediately, so we can focus on helping our own people first, according to a man who lost his mind when he found out Sadiq Khan wanted to feed hungry school children at the taxpayer's expense.