Hardline Remainer Anna Soubry watched the well-dressed man move slowly through the Chamber.
View article >
President Donald Trump has questioned Robert De Niro's intelligence a mere day after doing one of the most stupid things the so-called 'leader of the free world' could possibly do.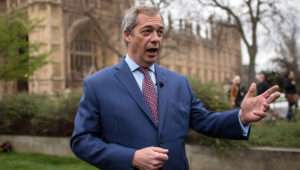 Radio host and award-winning gammon Nigel Farage has been told that he would suit a career in politics, after dodging questions with skill on his LBC radio show.
The government has limited parliamentary discussion of the EU Withdrawal Bill to 12 hours, insisting that this is plenty of time to sort everything out given how much progress they've made with the EU in just under two years.