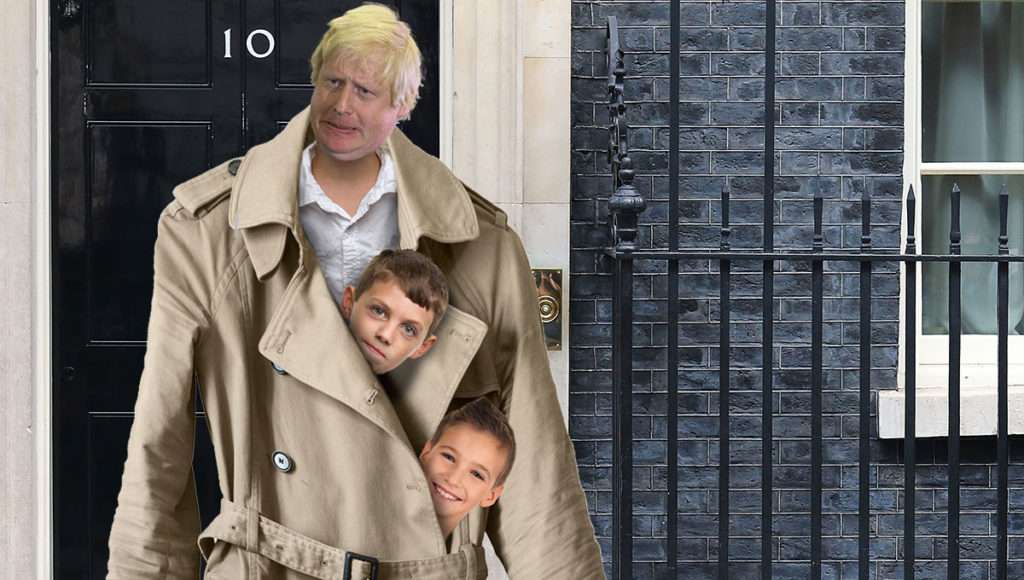 The entity known as Boris Johnson is actually three children stacked on top of each other.
View article >
The Prime Minister suffered yet another setback last night as his bid for a takeaway from the Peshawar Palace did not pass and Carrie Symonds won the day with her motion to cook up some fajitas as she wanted to empty the fridge of vegetables before the weekend shop.
The remaining 27 nations of the European Union have agreed to 'leave Britain to it' in the EU and form a new, different alliance, it has been announced.
British Leavers and Remainers alike are investing in wood burners, 4×4 vehicles and long-haul flights, to try and hasten the environmental Armageddon, and settle Brexit once and for all.