Absolutely everyone is suddenly an expert on Iranian and Middle-Eastern politics, it has emerged today.
View article >
The British public has greeted the annual rail fare hike with jubilation, as it confirms the network is definitely not being run by a former member of Hezbollah's political wing.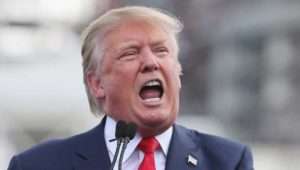 The Trump administration has told fans that the clusterfuck of the next decade will be a long, drawn-out war with Iran that will ultimately prove disastrous and inevitably spawn vicious terrorist groups that make ISIS look like girl scouts.
A thin plastic fortune-telling fish out of a cracker has taken a dramatic lead in the race to replace Jeremy Corbyn as Labour leader, it has emerged.