The Tory Party have surprised many commentators by making war with France the central policy of today's local elections.
View article >
Ahead of the Hartlepool by-election on Thursday, a local tradesman has confirmed he will vote Tory for the first time ever because of the affinity he feels towards Johnson's struggles to balance his finances.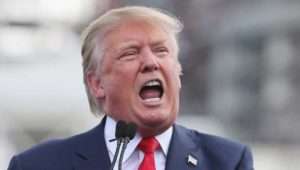 Ex-President and Current-Bozo Donald Trump's much-touted new 'communications' platform has finally been unveiled and, as expected, is just shouting.
Boris Johnson is completely fantastic and I love him and I think he's brilliant.