The UK has somehow become even less alert to the dangers of coronavirus, according to reports this morning.
View article >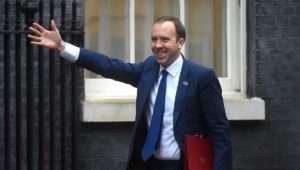 The government has revealed today that they are ditching their current contact tracing app in favour of a new world-beating Ask Jeeves – Friends Reunited model.
Conservative scumbags have informed pesky do-gooder Marcus Rashford that primary school children no longer need free school meals as they're all being well-fed at the food banks.
The government has revealed today that despite the current education crisis affecting millions of children across the country, and news that thousands of vulnerable children will not be provided with food vouchers over the summer, Primark and H&M are still open for business.