A fourteen-year-old schoolboy from Basingstoke is today fighting for the environment whilst also improving his Fifa skills on his PlayStation.
View article >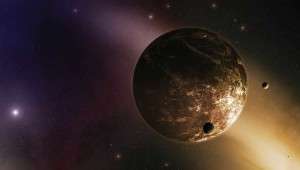 Planet K2-18b, which scientists say contains water and gases compatible with the presence of life, is said to be 'absolutely cacking it' at having been spotted by the notorious 'human race'.
A planned world tour for the electro-pop music group, The 1975, was in jeopardy last night after legendary wit and Tory MP David Davies, exposed the hypocrisy of their ideals and, worst of all, hinted that middle-aged conservative MPs from South Wales might not like them.
David Attenborough has had enough and has taken matters into his own hands.