After it's been privatised, Channel Four will obviously be full of Tory-approved shit.
View article >
Making Nadine Dorries Minister for Culture, after she demonstrated a thorough understanding of the nation's rich cultural heritage by eating Ostrich anus on live television for the viewers' entertainment, has proven once again to be a masterstroke.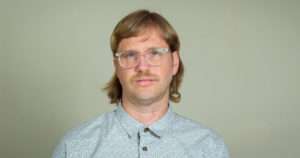 A man who is furious at Disney for indoctrinating children through the use of 'woke leftist cartoons' is today celebrating taking his child for their First Communion.
As the Fox News audience of mouth-breathing simpletons continues to call for a boycott of Disney World due to their disdain for certain Disney cartoon characters, experts say it could become the world's first entirely 'twat-free attraction'.