Literally everybody dressed up as Harry Potter for World Book Day, leading to a mum taking home the wrong child.
View article >
Russia's propaganda machine went into top gear last night with a devastating claim that the Ukrainian president, Zelensky, wrote gags for popular standup act Michael McIntyre.
A new bill is set to be introduced in Parliament that will see anyone who produces a lachrymose piano cover version of a classic pop song for use in an advert to face the death penalty.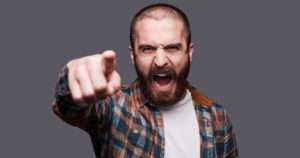 A man who has spent two years fighting what he insists is 'authoritarianism' during the Covid pandemic, insists that it is a disgrace that Deborah Meaden has exercised her own personal freedom on whether to wear a mask or not while in public.