Pizza Express employees are to spend their last few working days chuckling over a joke about Calzone, according to reports.
View article >
As reports emerge that Pizza Express is in talks with creditors to manage its sizeable debts, concerns have been raised by the spectre of black market dough balls being sold on a street corner near you.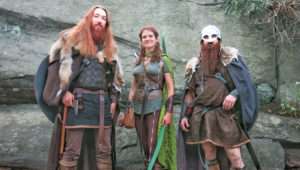 After considerable thought local gamer Simon Williams has decided to call his hobby 'interactive theatre' on his CV, he has told friends.
Donald Trump built trust in his promise, that he would deliver a great deal to a post-Brexit Britain, after Scottish Single Malts were selected to be made even more exclusive in America, thanks to a 25% import tariff, whereas French Cognac and Irish Whiskey were completely left out of this special treatment.