Guinness is recalling all cans of its non-alcoholic stout today because there is absolutely no point in drinking it.
View article >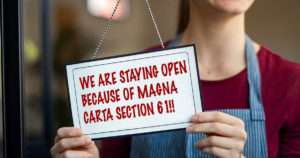 The nation's moron shop owners have announced plans to identify themselves to the public at large by putting a sign in the window to clearly demonstrate their lack of intelligence.
A Russian Oligarch with substantial holdings in the global insurance and utilities market has been found dead in mysterious circumstances today.
A chancer who does not know what they are talking about, ignores science and is only in their current career to get as much out of it for themselves as they can, has announced a new national lockdown, causing several mediums to also look a bit daft.