Donald Trump has appointed a Hostess Cake to a senior advisory position today, saying it looks 'perfect for the role'.
View article >
Southern Rail is to push forward with a controversial new cost-saving exercise and replacing the traditional train carriage with some old skips on wheels.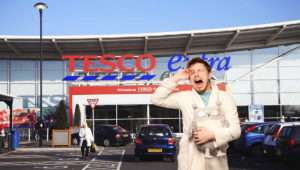 Tesco shoppers have been advised to protect themselves in the cold snap by wearing slippers and a dressing gown as well as their pyjamas.
The White Witch of Narnia has been appointed Governor of the Bank of England after predicting the weather would be always winter and never Christmas based on a one-week sample last November.