The Christmas holidays officially start today, say those not planning to do much work in December.
View article >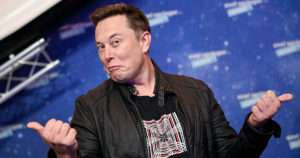 Elon Musk's Twitter takeover continues unabated today as his ad sales teams continue their pitches to significant brands around the world.
The government has watered down its Online Safety Bill by removing the need for social media platforms to remove 'legal but harmful' content in the hope malevolent pricks will be comfortable while they are online.
Father Christmas reportedly took advantage of a 50% discount on SatNavs and LED headlights at his favourite online retailer, the result of which has left his most famous reindeer facing a bleak Christmas.